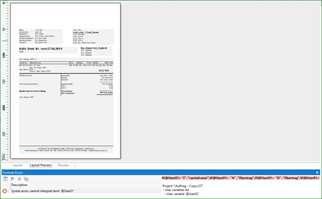 LL17 – It will still print even if there's error
LL24 – it won't print because of the error.
Temporary solution
Check if variable exist and if it's used.
If the variable is used then add the variable otherwise remove.
Question: Can we use an LL Option to set so that behavior will be the same as LL17?