Hi,
After upgrading to LL26 from LL24, the following strange behavior has been noticed.
Using a Zebra LP2844 label printer via Driver version 2.7.03.16
When the Print Options window is displayed, the printer is selected via the 'Change…' button.
While the Print Setup is displayed, viewing the Properties, the printer properties are displayed which are correct, with Width 4.00 & height 1.00
Once I press OK in the Print Setup window & return to the Print Options window, if I then press the 'Options…' button, the printer properties have been changed, with the paper size width/height swapped: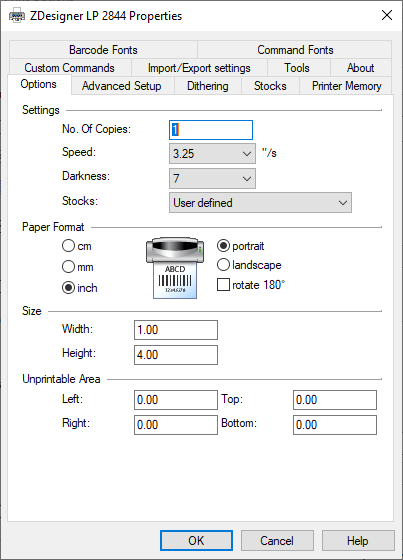 Changing the Width & height here is not saved when OK is pressed.
On occasion, when cancelling out of the Properties page & the Print Options page, an Access Violation occurs.
Thank-you in advance