Hello,
I've run into two interesting behavior when trying to print from a WPF application: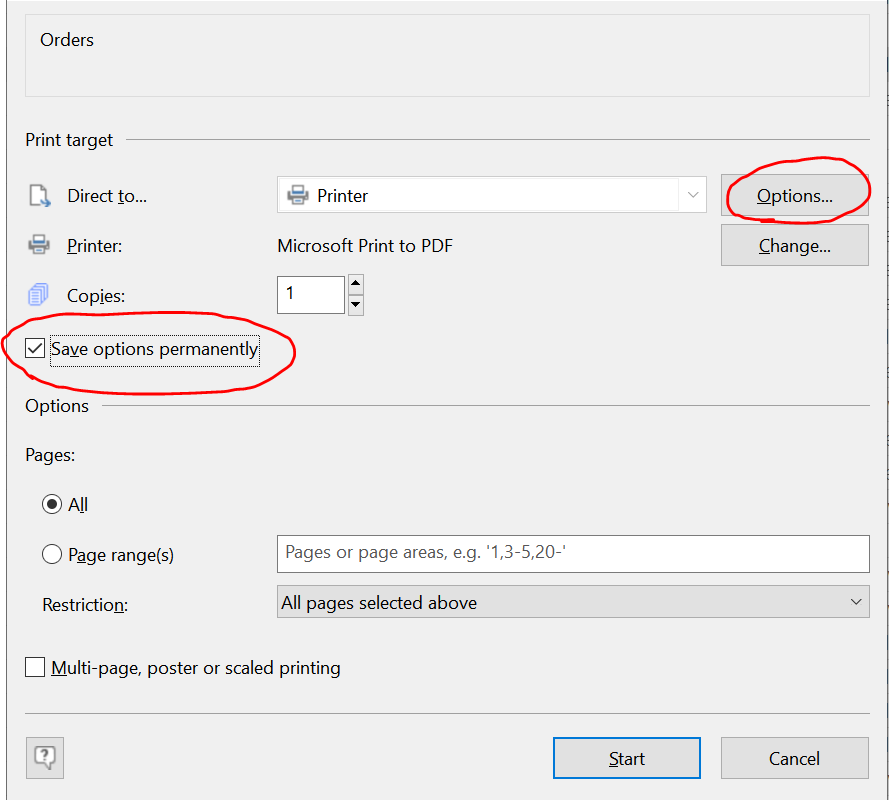 When using the 'Options' button to change some settings, the settings are not applied, at least not for some printers. Using 'Change…', then 'Properties' and changing the settings there works.
Example: print something using the 'Microsoft Print to PDF printer', then go into Options and change the orientation from portrait to landscape. The resulting file will still have portrait orientation.
It's easy to reproduce the issue with the pdf printers, but it seems it also happens when I try to print something using a local printer.

After changing some printer specific settings, like orientation or paper size and then selecting 'Save options permanently', the settings are not saved for the next print job. If I select another printer, then that choice is saved, but the printer specific settings will be still ignored.
Based on the documentation, I got the impression that 'Save options permanently' shall save all printer related settings, am I right?
+1: We've also encountered issues using Zebra printers like mentioned in this topic, using L&L 27:
https://forum.combit.net/t/paper-size-width-height-swapped-for-a-zebra-label-printer-in-print-options/7539
Could these be related?
We've just updated from L&L 27 to L&L 28, but it seems that issues #1 and #2 are still present.