Problem
You have downloaded the WebDesigner installation file from a website (e.g. the interactive List & Label Online Demo) and receive the following message when you run the installation file: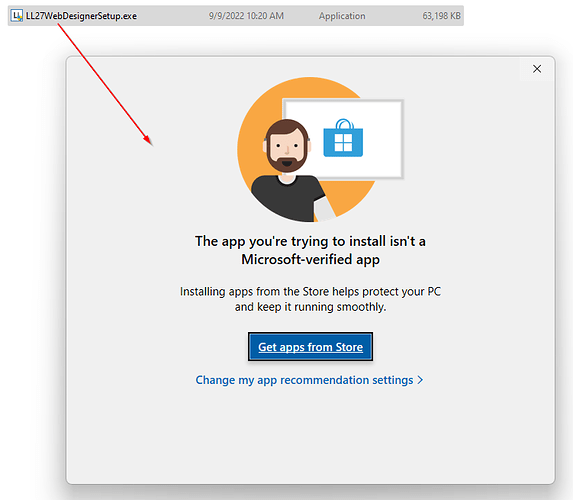 Solution
First open the Properties of the downloaded installation file via the context menu and check Unblock and confirm the dialog with OK.

Now run the installation file again and confirm the User Account Control dialog with Yes. When doing so, make sure that the verified publisher is combit Software GmbH.