Looking at the source code, the method JsonDataProvider.BuildDom seems to contain a strange statement: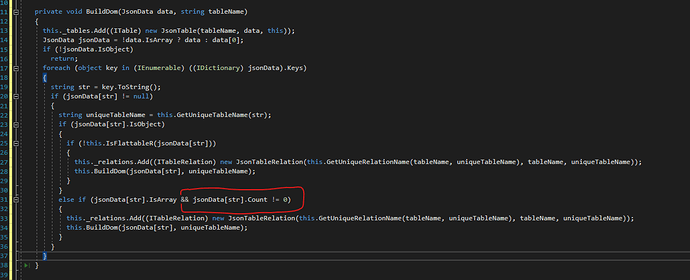 This means that arrays in the JSON are not added as tables if they are empty. Therefore, using this data provider on an existing template will break as soon as the JSON data contains empty arrays. (The error is "The project uses the following tables that do not exist: …")
Am I missing something here? What's the reason empty tables are removed?