Hello,
I have a report being used for sending an e-mail for the client with his appointments.
I want a picture behind the text which i successfully created on designer.
However when the application opens it embedded (and i have the file in temp folder has well) it does not renders it properly has it is on the exported file (see attached image with both pictures opened):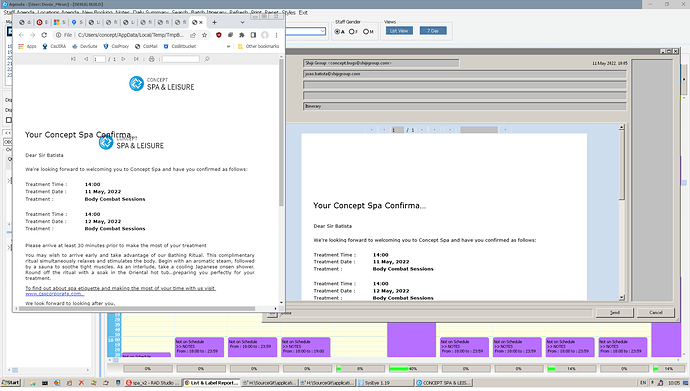 Previously it was exporting to HTML and i´ve changed for XHTML, but the embedded preview and sending it for the client´s e-mail is not correctly displaying.
What am i missing,please?
Regards,
Carlos
P.S. - i´ve came accross this post Export to email without saving report - English Forum - combit Reporting Forum but is not quite the same issue i have.